ECS Mid-Atlantic, LLC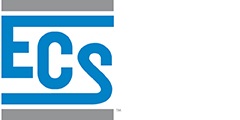 ECS Mid-Atlantic, LLC
2119 N Hamilton Street
Richmond, VA 23230
Phone:
View Phone Number
Website:
www.ecslimited.com
E-Mail:

Forward to a Friend
Company Description:
Founded in 1988, the ECS Group of Companies is a geotechnical, environmental, construction materials testing and facilities consulting engineering firm headquartered in Chantilly, Virginia. ECS has more than 60 offices and testing facilities spread across the Mid-Atlantic, Southern, Midwestern and Southwestern states. Our largest subsidiary, ECS Mid-Atlantic, LLC, (ECS), named ENR MidAtlantic's 2018 Design Firm of the Year, has ten offices in Virginia employing over 630 personnel. The depth of our experience and expertise in transportation projects of all types and sizes, coupled with our commitment to providing high-quality, innovative engineering services, makes ECS the right choice for your next transportation project.
ECS provides full due diligence services, including geotechnical and foundation engineering, environmental site assessments and wetland delineations. ECS also provides consulting and design services, including; analysis of bridge foundations, design of retaining wall structures and embankment construction for roadway support, sub-grade improvement recommendations including soil modification; slope stability evaluation; laboratory services for concrete, asphalt and soils in both NIST and AASHTO accredited laboratories; vibration monitoring; lead paint and asbestos surveys; AST/UST removal and remediation services; soil and erosion control; and a variety of other specialty testing services.
Product Information: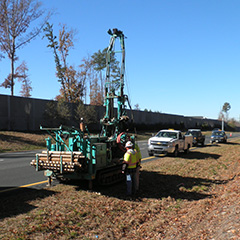 Helping our clients solve the challenges of the transportation industry requires knowledge of the latest engineering techniques, innovative approaches and the proven ability to deliver on schedule. ECS provides services to our transportation clients in a variety of core areas including complex geotechnical engineering and environmental services in support of bridge, roadway, mass transit, airport, and port expansion projects.
More Info
Products/Services:

Environmental Engineering
Field, Materials, and Laboratory Testing
Geotechnical Services and Design

Search www.ecslimited.com
Are you looking for more customized information on a product or service?