Creative Maintenance Solutions, LLC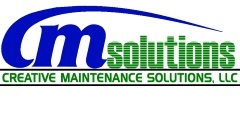 Creative Maintenance Solutions, LLC
1171 Polk Road
Edinburg, VA 22824
Phone:
View Phone Number
Fax:
View Fax Number
Website:
www.cmsolutionsus.com

Forward to a Friend
Company Description:
Creative Maintenance Solutions, LLC is an authorized distributor of industry leading polymer/epoxy and coating solutions and a specialty applications Contractor. These various product technologies, coupled with our extensive solutions knowledge, project management expertise, trained applicators, and QA/QC processes, allow us to offer our industrial and commercial customers long lasting and proven rebuild, protection, and maintenance solutions. We specialize in erosion/corrosion repairs, emission system repairs, high wear/traffic areas, mechanical and structural repairs, efficiency enhancements, roof repairs, floor and wall area repairs, chemical containment areas, safety non-skid areas, pump repairs and coatings, heat exchanger and cooling tower repairs and coatings, tank and pressure vessel repairs and coatings and marine repair and maintenance solutions.
Products/Services:

Blasting Services and Supplies
General Materials
Steel and Metal Products
Asset Management
Bridge Construction and Repair
Erosion Control
Marine Construction

Search www.cmsolutionsus.com