McCarthy Tire Service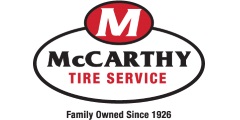 McCarthy Tire Service
340 Kidder Street
Wilkes Barre, PA 18702
Phone:
View Phone Number
Website:
www.McCARTHYTIRE.com

Forward to a Friend
Company Description:
McCarthy Tire Service has served the transportation industry with quality products and outstanding customer service since 1926. Owned and operated by the McCarthy family, we are a growing company with more than 60 full-service commercial tire and service locations. Through our recent acquisition of several GCR Tires locations, we have expanded our service capabilities in the Richmond and Tidewater region.
McCarthy Tire is one of the largest off-the-road (OTR) tire dealers on the east coast, servicing the mining, construction, highway service, lumber, intermodal, and waste management industries. We know what it takes to get optimum performance for different terrains and customer applications. Our efficient, professional on-site tire service gets your equipment up and running with minimal downtime. Using TreadStat, a powerful tire-tracking system, our experienced team will create a tire and performance solution specific to your operation. We provide the data and expertise you need for demand forecasting, stock management, tread monitoring, tire performance and benchmarking, tire cost per ton, and failure analysis.
McCarthy Tire proudly carries top-quality OTR tires and products from Bridgestone, Firestone, Michelin, Continental, Yokohama, Maxam, Camso, Trelleborg, Alliance, Titan, Accella Tire Fill, Pewag, Rimex, and RUD Chains. In addition, our industrial and off-road solids are tailored for industries where tire puncture is a hazard.
From big to small, our expertise extends to your entire job site. We have a full range of tire and mechanical services for light, medium, and heavy-duty commercial trucks, including mounted wheel programs, 24-hour commercial roadside assistance, and retread manufacturing.
Product Information: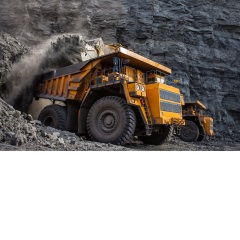 McCarthy Tire Service specializes in off-the-road (OTR), industrial, and medium truck tire sales and service.
More Info
Products/Services:

Off-the-Road (OTR) Tire Sales & Service

Search www.McCARTHYTIRE.com