Tavares Concrete Company, Inc.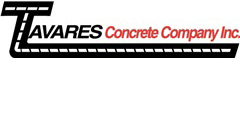 Tavares Concrete Company, Inc.
8000 Cinder Bed Road
Lorton, VA 22079-1007
Phone:
View Phone Number
Fax:
View Fax Number
Website:
www.tavaresconcrete.com
E-Mail:

Forward to a Friend
Company Description:
Tavares Concrete Company, Inc. was established in 1982 by Armando "Joe" Tavares. We specialize in slipform concrete construction. We build Bridge Parapets, Median Barriers, Curbs, Sidewalks, Paved Ditches and all other site concrete features. We construct road, highway and site projects turn-key. We can crush and screen for re-cycle uses, your broken concrete and demolished asphalt. We are a Prequalified VDOT Class A Contractor and a Certified SBSD/MWAA DBE/LDBE. Tavares Concrete Company, Inc. is and Equal Opportunity Employer.
Products/Services:

Concrete Median Barrier
Concrete Wall Systems
Curb and Gutter
Grading and Excavation
Soundwall and MSE Wall Systems

Search www.tavaresconcrete.com
Are you looking for more customized information on a product or service?